Bhaiyon aur Behenon.... Suniye Suniye.... Arey zara Suniye toh...
Haan... toh Sunliye? He he... :D
My Blog "vanityrehab.com" has been Nominated for the upcoming Indiblogger's "Indian Blogger Awards 2017". #IBA2017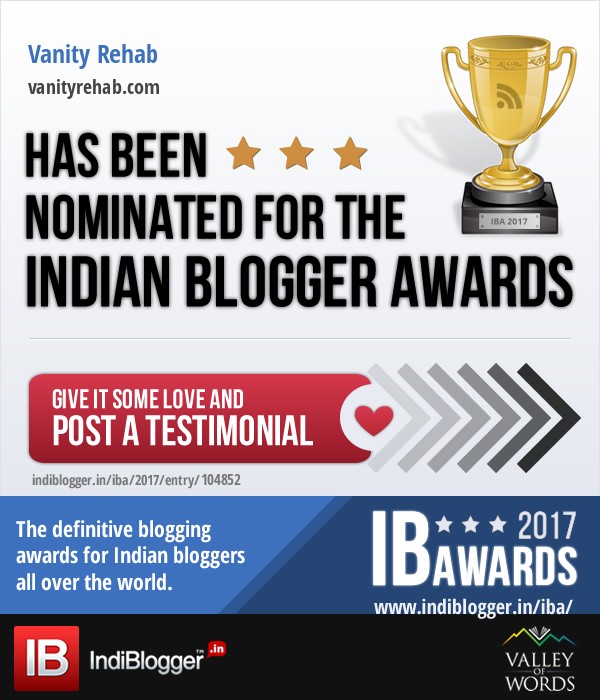 I Nominated my Blog under these 5 categories:
1. Environment.
2. Beauty and Personal care.
3. Best upcoming Blog.
4. Improving Quality of Life in India.
5. Fitness and Health.
The Jury for the #IBA2017 has been Announced Today and i must say, it is quite impressive! Many Prominent persons like Gul panag, A Major from Indian Army, Amit Agarwal,
Preeti shenoy, Rashmi bansal and 23 more are a part of this jury. You can have a look at the full list

HERE

.
So, Deviyon aur Sajjanon...
If you Like/Love my Blog, then Please Write a Testimonial on my Nomination page

on Indiblogger.com. This will be a Humongous Support from You - My Dear Readers to My dear Blog for this Indian Blogger Awards 2017 by Indiblogger. :)
Infinite Thanks
***
Infinite Love,
Siri.