Bow bow.... Is this soap Wow wow??
Read on to know Now now... :D
Confused?
Na...This is not our mum Reviewing this thingy. It's Us.. who she calls her Loves..
"Ju" and "Li'l" taking over the job today. ha. Ok don't freak out now.. we are not typing it.. She is. We are just telling her our experience and opinions. After all we are the ones who had to go through this. :P
Yooohooo!!! We've been Featured on Blogadda's "Tangy Tuesday" picks! We're already famous ya know... :D
And also, This Bloggie got Nominated for Indian Blogger Awards which is being held by Indiblogger. So, if ya Love our Blog, then please leave your Testimonials HERE. Woof woof... Thank you Woof much. :)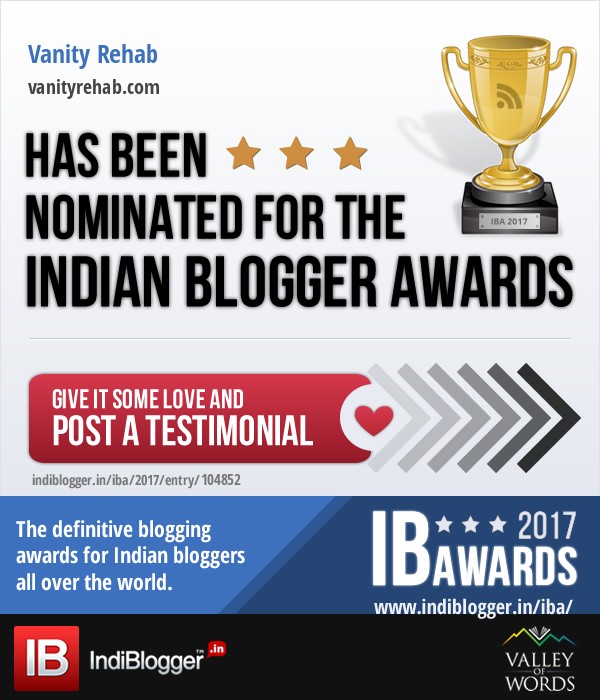 Back to our Review now....
To begin with, We Hate Bath Time like we hate anything that passes our Home's premises.
So, let's see if this BON Organics Pet Soap thingy solved our bathing woes. :P :D
Brand: BON Organics
Price: Rs. 98.00 INR
Ingredients:
Saponified Organic Coconut oil (Cocos Nucifera) Oil)], Pongum oil [Pongamia Glabra], Organic castor oil (Ricinus Communis), Organic Neem oil (Melia Azadirachta), organic aloegel [Aloe Barbadensis], Canola oil (Brassica Campestris) Essential oil of teatree (Melaleuca Alternifolia), Eucalyptus [Eucalyptus Globulus], Peppermint [mentha piperita], Citronella [Cymbopogon Nardus] lemongrass [Cymbopogon flexuosus].
It seems this thingy is Not Edible! Oh Trap!
USDA Organic Certified Ingredients. Hmm..Whatever that means.. Mum tells this is good for our planet.. We Don't care.. Coz this bar is Inedible. Hmph.
Wrapped in...(consulting mum..).. she thinks it could be 'Sal' leaf. Whatever it is, we had crazy fun ripping it up! Oh and that Jute Rope too. He he..
Such a big leaf! No wonder we had lot's of fun!
This is how the Soap thingy looks.
And now, let's pounce on to the Review:
First of all, let us reveal to you all that we both usually have our own set of Escape plans... that never really worked. :/ Because, these hoomans always succeed in cheating us by using the 'There's a Cat in the backyard!' bait. We start running mad and right when the bathroom is around, they just move us in to it. Oh Trap! If you've ever been to Tirumala temple, you know how it works. You'll just be standing there in the queue and you don't understand how you went 1 Km forward. So, we got no other choice but to bear that 10-15 minute Shampoo workout. :/
Then one day, This bar o soap from BON Organics arrived home. We were in no way excited. Then the Bath day arrived. And after the usual 'cat'spiracy, we were in the 'Bathroom Trap'. But, OCB(Oh our Chew Bones)! Everything was going on super fast! Like...it was unusual. One swipe and the foam was bubbling up like crazy. In no time..like in 3 minutes, we were released! Out of the Bathroom trap we mean.
That very moment, we decided to Love this soap forever! It leaves us supa clean in no time. And we never got any allergies either. And also, it kinda blew the fleas out of our furs! They didn't dare come near us for a pretty good while.
Mum says it smelt Kinda Herbal.. Like 'Tea tree'ish... 'Neem'ish...and a li'l 'Lemongrass'ish too. She wished it smelt more 'Lemon grass' or 'Citronella' or even 'Eucalyptus'. It seems these fragrances smell more Fresh and Lively. We don't know but it seems hoomans do.
But, we really wish it made our furries smoother. It was kinda feelin rough after bathing. That's our only complaint for now. Mum says, Chemical purified hardened water could be the culprit though.
Do we Recommend: Bow yeah! This is one 'Smooth Operator' we say. Come on Hoomans, Order this thingy called 'BON Organics Pet Soap' right now and solve you pal's Bathing woes we say.
Our Conclusion: We Declare This thingy called
'BON Organics Pet Soap' -
Our 'Savior'. If only it left our fur fluffy soft, this would've been our Ultimate Savior. But, it definitely is our Savior where bathing 'Time' matters. Anyways, in one way or the other, This is our Savior. (Sorry for using the word 'Savior' so many times. Couldn't help but say it coz our happiness is knowing no bounds coz our bath time has insanely reduced. He he..)
And Right when Our Mum wanted a 'Good Girls' Pose from us...
Has anyone's pal been successful with the Kitty Mission? If yes, we would love some tips yo.
Here's an Animated depiction of the Attention Span of our kind.. At 1:26 Exactly:
From 'Secret Life of Pets' Movie.
By the way, it takes so long(10-15 mins) for us to bath because, we swear we don't stand in one place during the Shampoo workout. So, It is actually a workout for 'Them' than it is for us. He he he..
Read more posts about us
:
So, Had Fun? How did ya'll like our First stint in Blogging? Do ya think we should Blog more? Let us know in the Comments section below. :)
Stay Pawesome.. Bowye Bowye...
*************************************************************
Infinite Love,
Ju and Li'l